McDonald's Loose Change Menu Jiggle Beach Dancing Commercial
Dry July July 2014
New Navy June 2014
Easy Tiger March 2014

Women's Fitness Magazine March 2014

SkateFit Skate Australia Rink Convention March 2014

NRMA Performance March 2014

Sydney Weekender Feb 2014
Episode Here: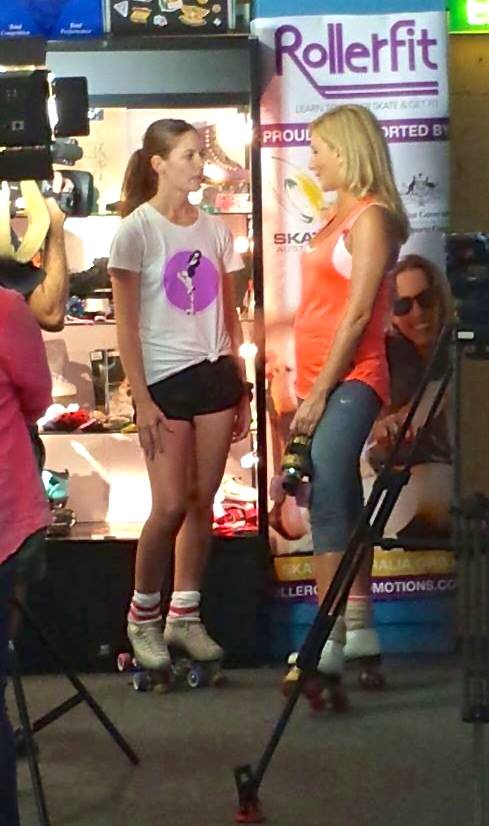 Chinese New Year Sydney Parade 2014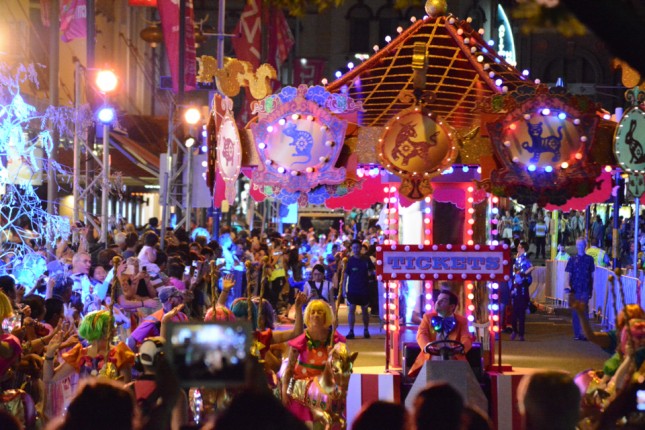 Halloween Party October 2013
Pedestrian Bloger Awards TV October 2013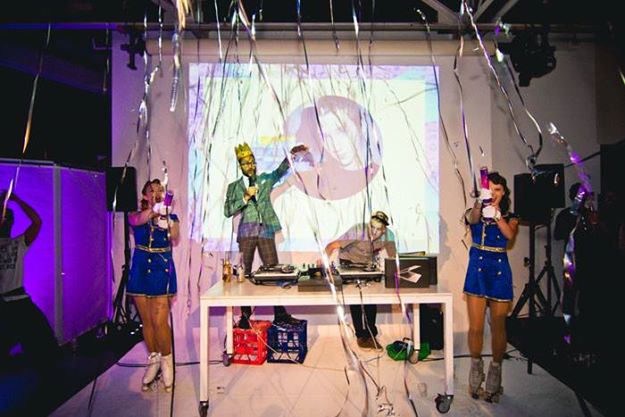 Soda Factory March 2013 – April 2014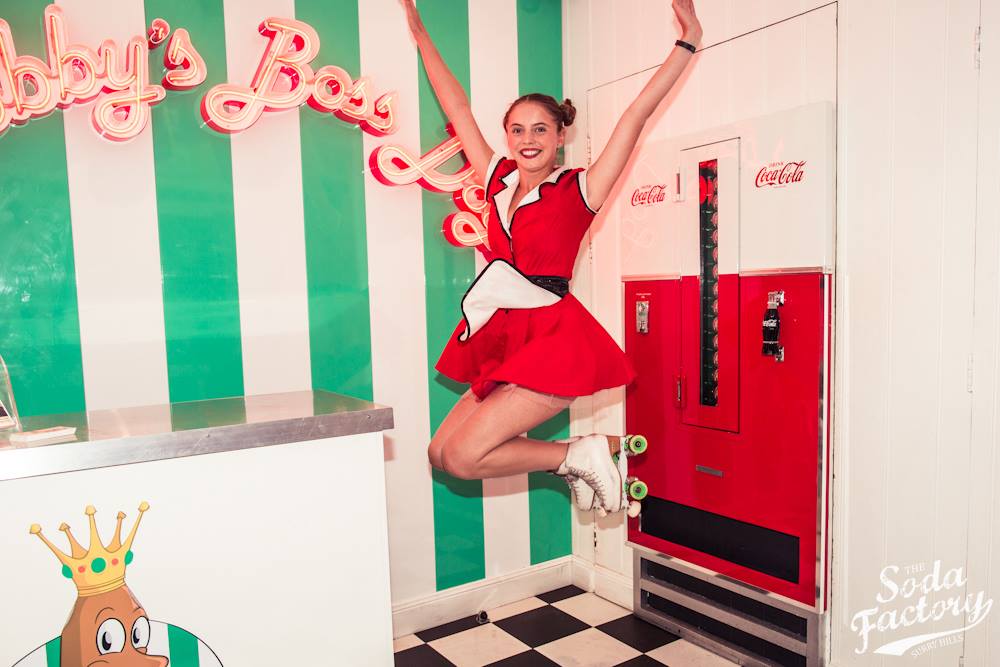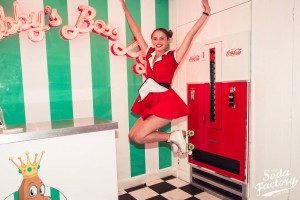 Subway — I Got It Made
Mind Over Matter — Somebody's Love
Bonnie Anderson — Raise The Bar
Vivid Festival Intel LightBladers June 2013
Southern Courier – School Holiday Programs – January 2013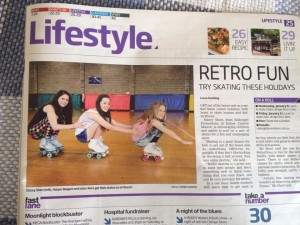 Happy Music Radio Hour — Do You Wanna
Kochie's Business Builders: Ready to Roll? 2013
They say to successfully work for yourself, you need to take something you love and turn it into a career.
One person who's done exactly that is Sydneysider Stacey Short. She's the owner and director of RollerFit, Rollergirl Promotions and RollerDisco and has made it her mission to get roller skating back on the map.
Short grew up with roller skating and competed at a national level in Australia. After some time away from the sport and travelling, she started doing waitressing work on skates for a range of companies.
Hills News: A blast from the past: roller skate fitness was groovy fun 2013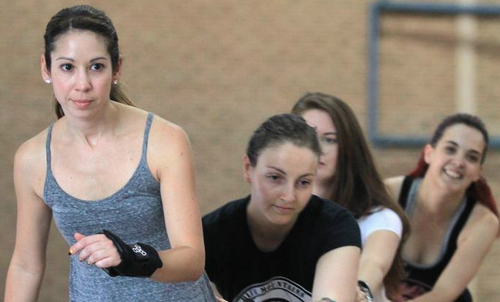 See The Rest Of The Photos Here »
Midori Cocktail Performance Sydney, Melbourne, Brisbane, Perth 2013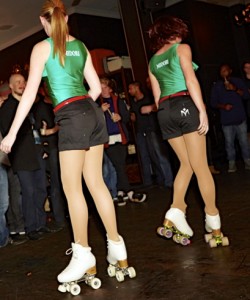 Roller Skating Revival in The Australian April 2013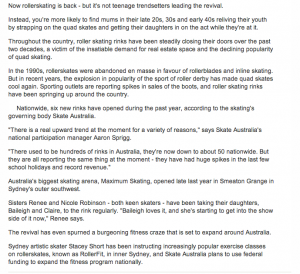 Women's Fitness Magazine SHOP April 2013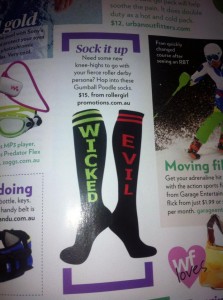 RollerFit X SkateFit goes Nation Wide with Skate Australia March 2013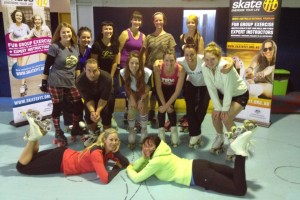 Women's Fitness Magazine October 2012 Launch Issue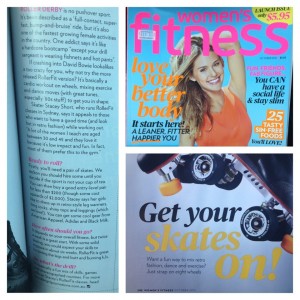 Daily Telegraph Feature – Best Weekender 2012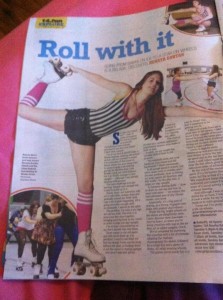 Time Out Magazine – Winter Warm Ups 2012
The Disney Channel — A Guide To Rollerskating
Inner West Courier – Lack of Roller Skating Venues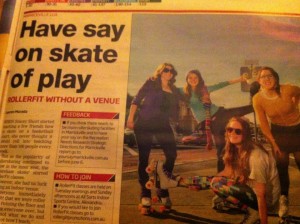 Time Out Magazine – critics choice. RollerDisco best nights 2012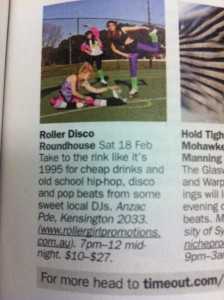 Foxtel end of Year party – 2011

Harry's Cafe de Wheels 2010 – 2012

ANZ Corporate Dinner (Performance) 2010
Beach Bop 2010

Playground Weekender Promotions 2010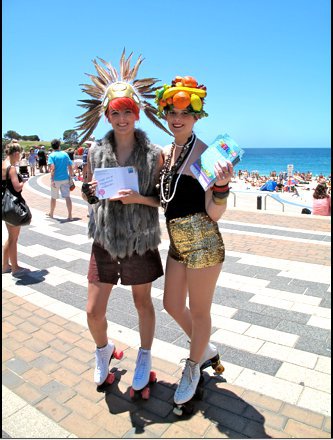 Davenport's Biggest Undie Trailer 2009
Purple Sneakers – August 2009