Stacey
From pint-sized rollerbaby to fully-fledged rollin' businesswoman, it's been a fabulous life on skates for Rollergirl Promotions' founder and managing director.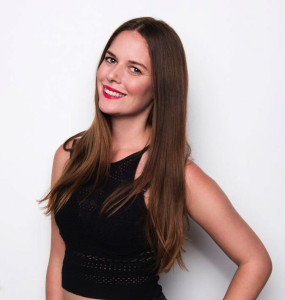 A four-wheeled force of nature since the age of four, what began as a cute mother-daughter skating trip for little Stacey became a life-long passion. Competing as an artistic skater at a state and national level as a child, a fascination with "the sensation and feeling of rolling" kept Stacey on skates well into adulthood.
A chance gig as a rollerskating waitress at Sydney club Purple Sneakers 7 years ago let to more promotion jobs on wheels, Stacey called on the cream of the skate community to help her out – and Rollergirl Promotions was born!
She took a short break from competing in Artistic skating before starting up the business, but has since competed  at a National level. Stacey has travelled to Spain for the International Roller Dance as well as Venice and Long Beach California and most recently Tokyo,  where she learnt and brought back many new rhythm and dance skating skills and has travelled around Australia coaching Artistic and Dance skills.
In 2015 Stacey was announced  on the International  Moxi Skate Team to grow and inspire roller skaters around the world.
Stacey is also the founder of RollerFit – a fitness/skate program that has motivated so many to jump on their skates and get fit, it's inspired its own nationwide program.
Youtube – Stacey Founder of RollerFit
Follow Instagram @staceyskates
Isabel
Medicine student by day, outta-this-world skating powerhouse by night!
Isabel is a professionally trained artistic quad and artistic inline skater who has several National and International titles in her trophy case. However her lifelong skating dream was achieved last year (2014) when she placed in the top 10 artistic inline skaters at the World Championships in Spain.

Isabel has been performing and coaching for Rollergirl Promotions since early 2012, and thanks to her circus training in aerial silks and hula hooping, has now introduced some hula hoop magic to our skate performances. She's also passionate about running, yoga and all things sparkly!
Youtube – Isabel Artistic Skater
Instagram @izzy_be_dizzy
Annis
Annis is a trained artistic quad and artistic inline professional skater, who also flirted with inline speed skating early in her career.
At age 13, she represented Australia for the first time in artistic inline figure skating and also competed at a national level in the more traditional style quads. Annis has hung up her competitive boots to focus on her studies, but she's still a speed demon and ready to roll and trains regularly to keep her skills tight as well as take part in long distance running events to make sure she's at the top of her fitness game.
Alongside her sister Isabel, Annie has been performing and coaching her fellow Rollergirls since mid 2012.
Amy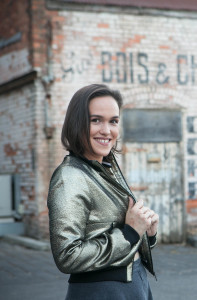 A skating inspiration! Amy joined Stacey's RollerFit classes in 2012 in an attempt to regain the roller skills she had as a child, little did we know this would just be the start of her Roller Skating journey.
After three years of hard work, passionate training, and basically eating and sleeping skating Amy has become an incredible skater and role model for the RollerFit community. After attending her first class in 2012, you would be able to find her using any spare time on skates. Practicing the finer skills in her garage, out street skating Sydney city or travelling to any rink, or netball court, she was unable to sit still. It was love at first roller skate for her and she improved exponentially because of this dedication. Amy is the owner of RollerFit Melbourne , and as well as teaching Roller Skating weekly you will also find her travelling  overseas for Roller Skating.
She's a stellar Roller Dance Skater, Rollergirl Promotions star and RollerFit instructor, who knows what next?
Instagram – @amyjaneskates 
 Amelia
Amelia's childhood love of roller skating was rekindled after attending one our Roller Discos in 2012.
A roller skating junkie since the age of 8, Amelia and her husband Matt picked up some new artistic skates on a trip to Italy in 2013 – and the rest is history. Amelia is a RollerFit instructor in Sydney and also trains as a graceful figure and dance skater. Amelia is also a qualified social worker and loves working with people. If she has skates on her feet there is sure to be a smile on her face! Amelia is always happy to throw on her favourite sequins and entertain guests. It is her amazing personality that makes her a valued member of our team as both a coach and a confident rollergirl!
Youtube – Mr and Mrs Wheeler Lifestyle Skating
Instagram @two_wheelers
 Matt 
The dreamiest roller boy around!
Our fun-loving token roller boy and husband to Amelia, Matt is a skilled dance and artistic skater. High school sweethearts since the age of 14, Matt and Amelia's first awkward dates took place at their local skate rink. Matt spends his working week as an artist but at night he comes alive, applying his artistic skills to his unique skating style. Those piercing blue eyes have been known to break many a girl's heart on the Roller Disco floor, as Matt can bust out dance moves and his famous flower beard like no one else!
Youtube – Mr and Mrs Wheeler Lifestyle Skating
Instagram @two_wheelers
Alexandra
Artistic skater, actor, performer.
Performing is her passion. She loves acting, story-telling and stepping into the life of someone who is completely different from herself. She is a graduate of the National Institute of Dramatic Art's Young Actors Studio (2009) and is always up for a challenge.
But what about her skating? Alexandra began roller skating when she was six years old. She first represented Australia and the oceania championships at age 11. She took some time off skating to focus on her acting career but at the end of 2013, jumped back onto her skates and joined her small show team, who won the 2015 national title and were selected and competed at the Wold Championships 2015 in Columbia.
She enjoys both quad and artistic inline and continues to train hard for both her skating and her acting.
Ange
Derby, jam, rhythm, skate parks, street or adventure skates! What can't she do?
Ange is passionate about all types of skating. She has been skating on and off since she was a child and really seriously been focusing on skating for the past 7 years. Derby, jam, rhythm, skate parks, street or adventure… anything to keep her smiling with wheels on her feet. You will find her skating outdoors with her crew and creating  video's online, which inspire and showcase the skills she is constantly working on. This is also why you will find her as one of our RollerFit coaches and a member of the International Moxi Skate Team.
Ange is working hard teaching her jam and rhythm skill around Australia and is a trail blazer for bring these disciplines back to our shores.
 Youtube Danger Adventure Skater
Instagram @dangerskates
Tanya 

This beautiful pocket rocket began her rollerskating journey  at the age of 6.
Tanya competed at as an Artistic Skater at a state and national level until she hung up her boots at the age of 14, however this was not by choice but by the sad closure of  so many Roller Skating Rinks in NSW. However Tanya's  love and addiction for Roller Skating did not leave with the rink, Tanya kept skating recreationally with her sister on the streets and began to do corporate skating work as soon as she turned 18. With her years of expertise on wheels, this is she is one valuable rollergirl. She mabye smallest on our team but she is powerful.
Alyce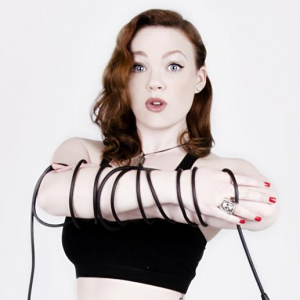 Want some sparkle with your skating? Pinup model and singing powerhouse Alyce brings some serious showbiz to the Rollergirl Promotions team.
A former derby girl, Alyce was discovered as a street skater and quickly took to the fabulous word of artistic skating. Charismatic, photogenic and multi-talented, it wasn't long before she became one of our most versatile Rollergirls!